One Visit Dental Crowns in Howick
Same Day Treatments at A+ Dentists
Restoring your badly damaged tooth is easier than ever, thanks to one visit crowns at A+ Dentists. Our Howick family dentists eliminate the need for a second appointment, which is typically required for conventional crown treatments. Instead, a same-day restoration is prepared and delivered in a single visit.
What is a One Visit Crown?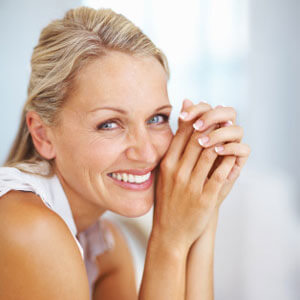 Like traditional treatments, a one visit crown fully covers the entire tooth above your gum lines. This allows us to protect it from advanced damage or trauma caused by…
Large cavities
Fractures or cracks
Root canal therapy
Hypersensitivity
Significant aesthetic irregularities
Instead of making your crown at an off-site lab and having it delivered two weeks later, our Howick dentists make your crown here at our practice. Sit back and relax while the new restoration is custom fabricated to blend in with your smile. Then, we'll bond it in place and you can happily go on your way.
This process differs from conventional treatments that require you to wear a temporary crown between two separate appointments. As a result, you spend less time off of work and in our office. They're a perfect investment for our busy patients!
Delaying Care Can Cost You
If you've been putting off your treatment because you don't have the time to make multiple trips to the dentist, ask about our same-day, one visit crowns in Howick. Contact us today to schedule your exam!
---
A+ Dentists | Howick Dental Crowns | (09) 5347916